More Than a Florist, We've Combined 20+ Years in
Wine, Events and Floral Design for an Online Gifting
Experience Unlike Any Other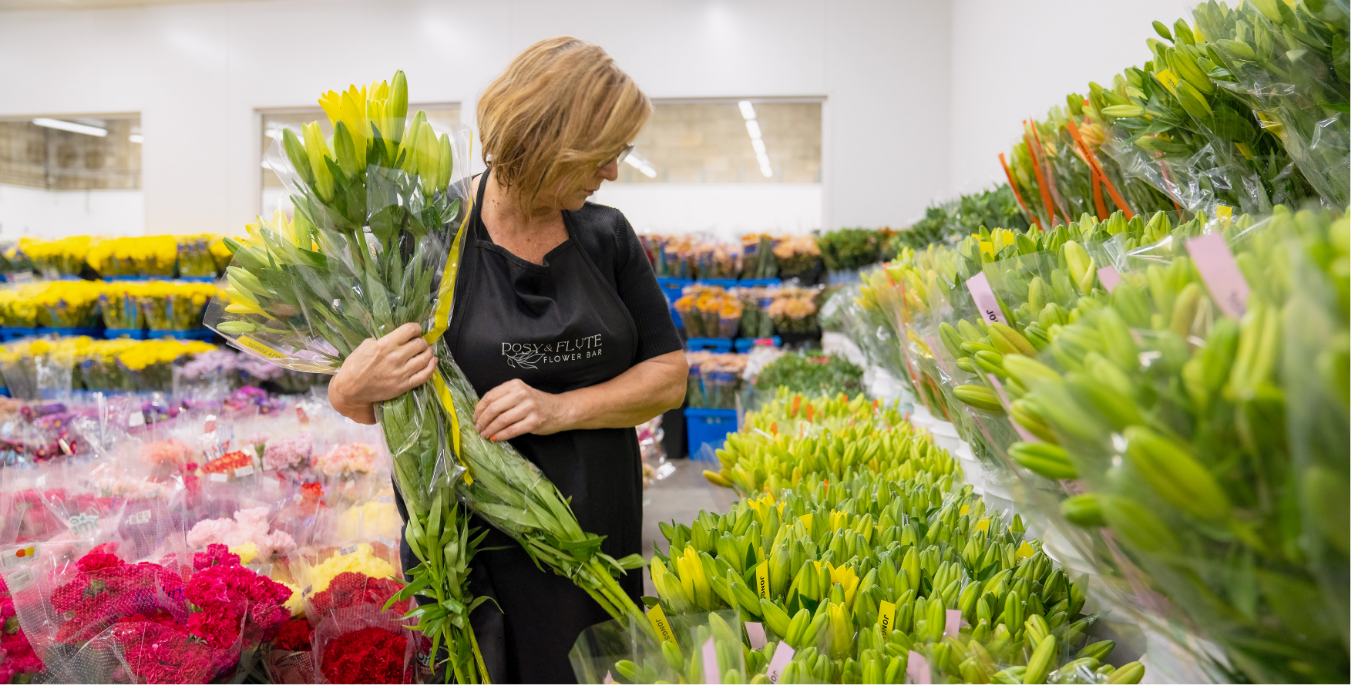 Nothing is more meaningful than giving the perfect gift to someone special in your life.
Whether it's with a colourful bunch of blooms, a hand-picked gift, or a thoughtfully-selected
bottle of wine, you can truly make someone's day with a simple delivery at their door.

When distance, schedules, or a lack of high-quality choices stand in the way of getting that
gift into the right hands, that's where we step in. We've made it simple and affordable to
show you care with our all-in-one, hands-free gifting experience.

Just shop online to choose a thoughtful gift that is destined to delight, and we'll deliver it into
the right hands (while giving you all the credit along the way!)
The Story of Posy & Flute…
An Idea That Bloomed in Flutes of Champagne
(and Grew, and Grew, and Grew…)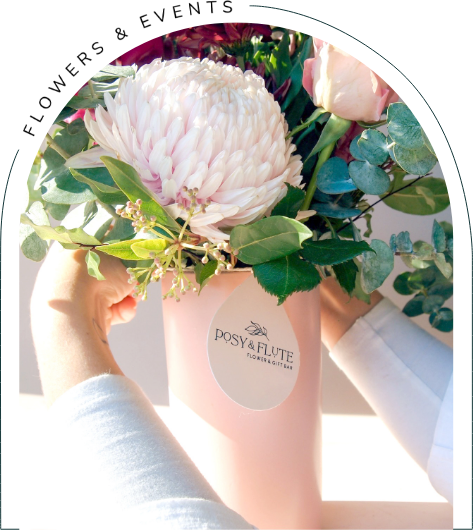 A Passion For Flowers
And Events…
Posy & Flute is a family-owned business, run by us - mother and son founders, Sue and Ty. Sue has an innate
creativity, an eye for detail, and a flair for flowers, art and
events that drew her into floristry. Over 10+ years in events
and planning, Sue learnt a great deal about how to listen to
clients, understand their vision, and bring it into reality for
the special people in their lives. She also became a master
at working within different budgets and timelines to deliver
the best experience possible. Her experience working with
other florists fueled Sue's dream of blessing her own clients
with the joy of flowers.
Deep Industry Knowledge In The
World Of Wine…
Ty brings 20+ years in the wine industry to Posy & Flute, and believes that wine brings people together
and elevates the moments where people find connection. A memory can be brought back to life everytime
you sip a memorable, high-quality bottle of wine. Beyond the taste itself, Ty knows that wine brings
human connection and meaningful conversations - that's where the true quality of an incredible bottle of
wine lies! This experience also taught him the value of wine as a gift for all occasions…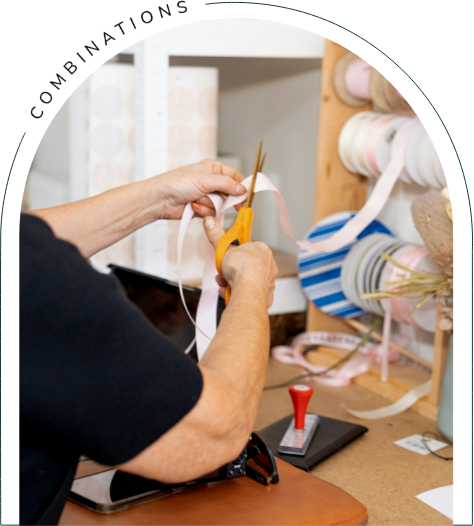 The Combination Of Gifts
To Create Something New…
Over many conversations (and too many flutes of our favourite
bubbles), we realised that we could combine Sue's talent with
flower design and Ty's deep wine industry knowledge, and
take our flower-delivery service to the next level!

Just like your favourite restaurant, we curated a beverage list
to complement every bunch of flowers. That means, our
customers are able to choose from a stunning list of family-
owned brands to add to their order. We also decided to source
(and even make ourselves) some beautiful, local gifts and add
them to the mix for an all-in-one gifting experience that is
destined to delight.

Recognised For What We Bring
We were thrilled when MYOB business software reached out to us and wanted to feature Posy & Flute in
their Mother's Day campaign. As a local family business, it was so special to be able to share our story,
and receive recognition as an innovative leader in flowers and events. We've since been blown away by
the wonderful, well-known, local brands and industry-leading companies that have contacted us for
flowers for their own major events and special occasions.
Ready to Send a Little Love Someone's Way?
Hear From These Delighted Customers
I just visited my friend the flowers were for and over 2 weeks later their arrangement still looks as if they recieved them yesterday! So impressed with the quality and efficiency of service. My friend also mentioned the friendliness of the delivery staff who delivered them directly to her hospital room! Couldn't be happier :)

Johanna W

I purchased flowers online and a stunning arrangement of tulips in a vase was created. The interstate recipient texted a photo and they looked absolutely beautiful. Posy and Flute were professional, and they delivered in a timely manner. I will definitely order from them again. Thanks so much.

Angela F

I ordered the daily bunch for my sisters 40th birthday and she knew it was from me before even opening the card. She then called me and said it made her cry. Thank you so much she loves orange and red and they happened to be orange blooms. We were both Delighted.
Thank again

Emma R