Region Renmark, Riverland South Australia. Flavour Twenty three thousand rose petals plucked under moonlight, trod by centaurs hooves and small-batch infused in virgin vodka.
Strained through unicorn tail hair and bottled directly for your pleasure. Aromas of freshly trimmed lawn herald a nuanced, warm palate. Limited edition, obviously. The sweet, yet bold nosed and Valentine-red Mr Lincoln petals, along with a smattering of other mixed blooms are gathered, local and dewy-fresh, at the iconic Rustons Roses, Riverland.
Macerated over time in cane based vodka, the petals offered up their heavenly essences which have been small-copper-pot distilled to otherworldly purity. The rosy tint is naturally enhanced with the merest pinch of organic hibiscus petal. Awards Australian Distilled Awards 2017 Silver, International Wine & Spirit Competition 2017 Silver, NY International Spirit Competition 2017 Bronze Medal, NY International Spirit Competition Australian Vodka of the Year 2017
40% alc.
Regular price
Sale price
$36
Unit price
per
Sale
Sold out
View full details
Freshness Guaranteed

We're up early each morning to hand-select the freshest, most beautiful seasonal flowers from local growers, so you know your posy will go the mile to bring joy!

Stunning Customer Service

Overflowing with passion and care for what we do, we always strive to leave you and your recipient smiling and supported at every stage of the process.

Handmade and Lovingly Wrapped

We'll carefully package and present your bouquet in a statement vase or high-quality paper wrapping for a beautiful gift that takes their breath away.

Personalised Gifting Made Easy

It's fast and convenient to find and send the perfect gift - including a personalised note - with
no shopping, wrapping, or delivering required!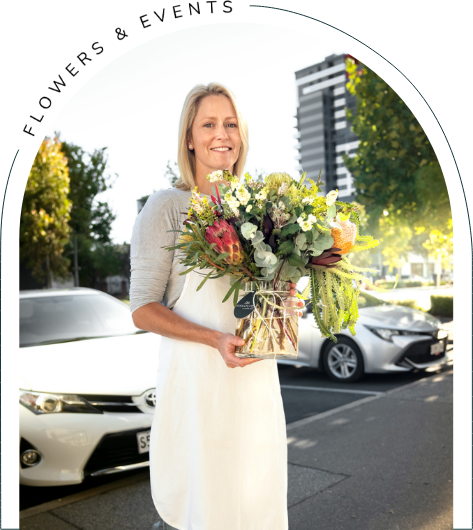 Your Gift Is In Safe Hands With Our Freshness Guarantee
We guarantee the quality of every bunch of blooms we
hand-deliver, so you can be confident they'll arrive at the
doorstep of your recipient looking just as vibrant as they
were when we picked them that morning! Your posy will be
thoughtfully designed the day of delivery and carefully
packed into our refrigerated van.

Sit back and relax knowing we're hand-delivering your high-quality, personalised gift into the right hands (and giving you all the credit along the way).
Want to Take Your Gift to the Next Level?
It's easy to add-on some extras from our optional Gift and Wine Bar for a truly unforgettable delivery:
STEP 1

Add this bunch to your cart and personalise with a thoughtful card.

STEP 2

Visit the Gift Bar for the perfect gift to complement your blooms.

STEP 3

Add a bottle of wine to pair with your bouquet from our curated wine list
Simply add the items you want delivered to someone special into your cart, and we'll package
your delivery up all together for the ultimate breathtaking gift.
We're on a mission to spread joy and connection by
delivering a seamless gifting experience for every occasion…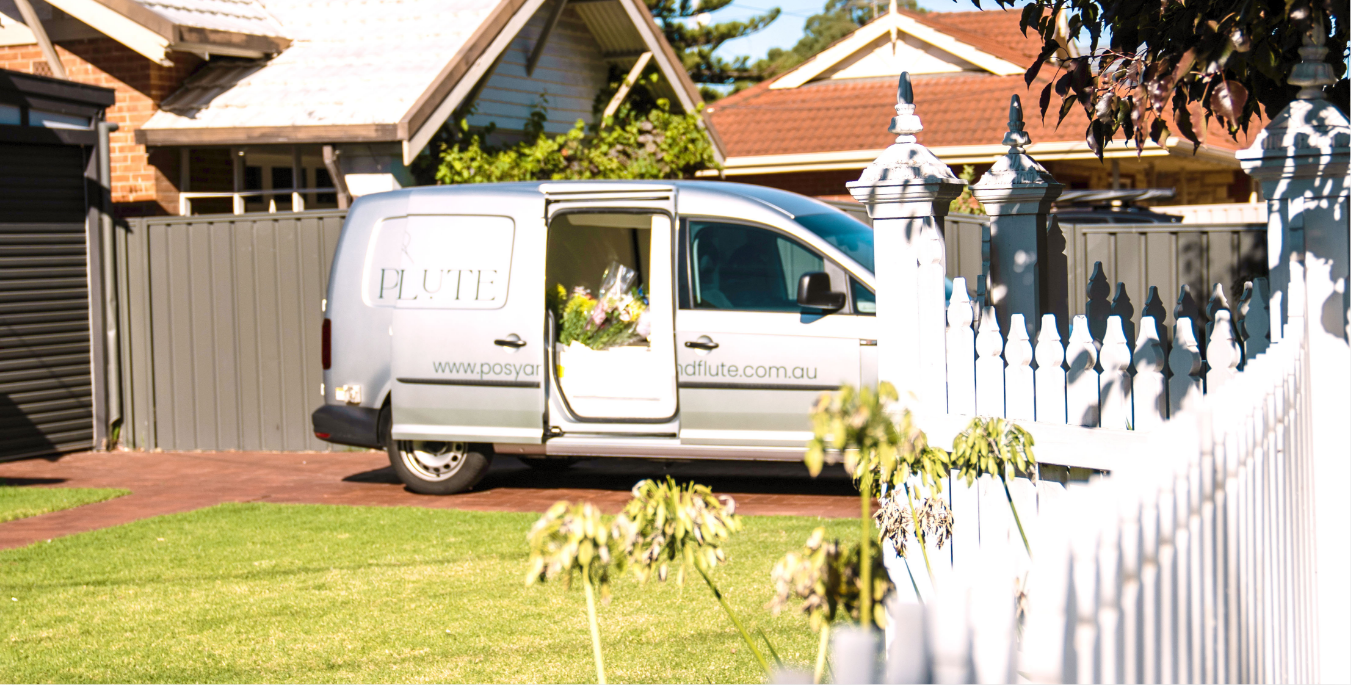 Posy & Flute started as a dream over flutes of bubbles, and has bloomed into what you see
today: a unique, affordable and high-quality gift delivery service delighting gift givers and
recipients alike. Our talented design team embodies the fun and frivolity we represent!

Whether you are celebrating, sending love, or bringing joy and colour to your home or
office… you can guarantee that your posy of flowers will delight and your own flute will hold
only the best